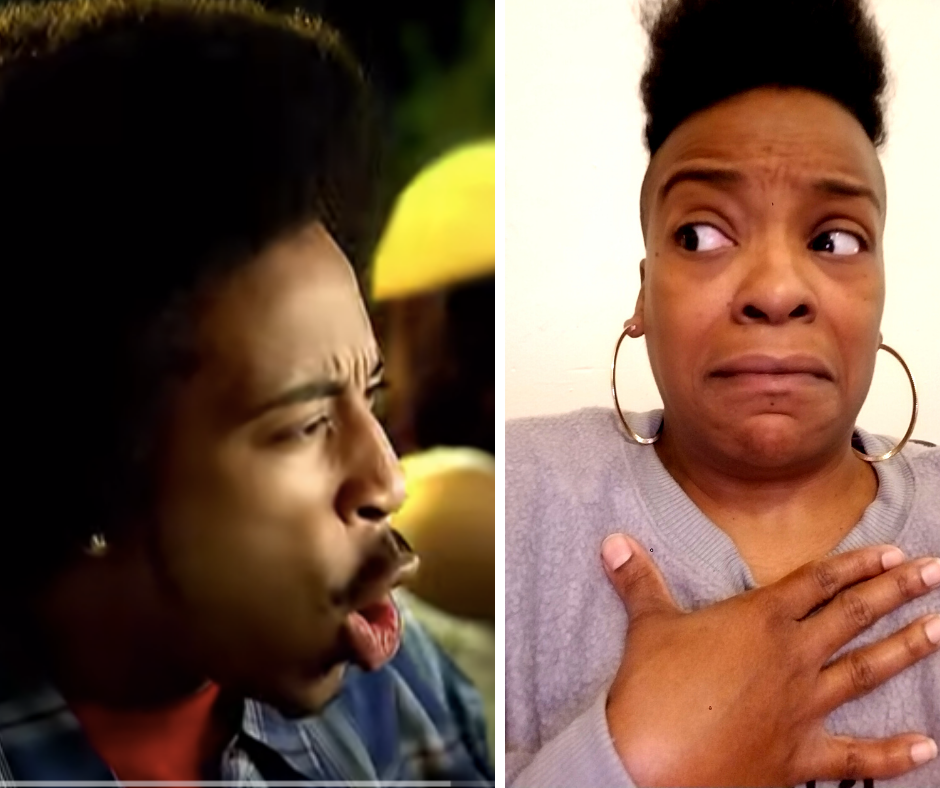 Procrastination. Apprehension. Fear. Lack of discipline.  
Ludacris said it best - "MOVE B****!!!!". Here's how I'm actually getting out of my own way this year and you can too...
It's the first month of the year which is usually the time we are all curating lists of resolutions and attempting new habits. Whether they end up sticking or not is another conversation lol.
Given the unique challenges that 2020 brought and continue to carry into this year, it's easy to feel hopeless, get sidetracked, and lose momentum.
But AHT AHT! We not doing none of that!
Quite frankly, if 2020 taught me anything, it's that time is of the essence. It's time to stop putting certain dreams and aspirations on hold. It's time to start striking off goals on that lifelong mental to-do list. It's time to stop letting MYSELF get in the way of what I really want (it really be your own self sometimes!!).
But the question remains:
Here are 3 very practical and immediate ways to start getting ish DONE NOW.
1. Just Start
It may sound silly, but literally just starting is the absolute first step. Sometimes it's easy to get caught up in the planning phase of it all. Making sure every detail is sketched out. Wanting to know the end before the beginning. And while I'm all for planning (read more below), sometimes the "how" comes while doing the "what". 
Sometimes the best way to learn how to do something is to just do it. We can't be afraid to fail or not be an absolute master at something just yet. In the words of internet cousin Evelyn - "Don't be afraid to be seen trying".

There's no time like the present and tomorrow isn't promised so get to it!
2. Put A Date On It
If you want it, then you should've put a date on it *sung to the tune of Single Ladies* 
Depending on how you're wired, this may fuel your drive or cause anxiety (use with caution lol), but for me personally, putting a timeline on a task or goal helps to make it more tangible and gets my brain working on how to achieve it.

If I never decide when I want to get it done, it likely will never get done. Among all the demands of everyday life, it's easy to lose sight of goals without intention. Putting a timeline on a goal creates demand which leads to action which leads to…results!
Which leads me to my last point lol…
3. Work Backwards
This is the most strategizing strategic strategy of them all - PLANNING. And not just any type of planning, but reverse planning.
What is reverse planning, you ask? It's basically starting from the end result and working your way backwards. Want to lose weight? Want to make 6 figures? Want to change careers?
Write the end goal down first. Then work backwards by writing down the steps leading up to that goal.
EXAMPLE:  Say I want to save $12,000 in a year. That's the END GOAL. Now, I work backwards. If I have a job and get paid every month, I could break that number down in months. There are 12 months in a year so I would need to save $100 per month to achieve it. Great! How do I do that? Work backwards some more. Turns out if I stop eating out twice a week and cancel one of my streaming subscriptions, I'll have an extra $100 every month. BOOM. Lastly, I need to set a date to cancel my subscriptions. AND POW! The goal is achieved! See how that worked????
I like this way of planning because it makes the action steps even more concrete and is like a map of success. I personally use the Passion Planner to do this and have found it to be one of the best tools for my personal life (check it out and get $5 off here!).
So there you have it! There may be a lot outside of our control, but one thing we CAN control is ourselves. And I'm planning on doing just that this year. Shall you join me?

If so, here's the anthem to send us on our way as we go forth and prosper. 
GET TO MOVING! HAPPY 2021!
Until next time,
Ms. Melody Monroe +*<3